10.02.2022
From Reality to Virtual: The Trend of Agriculture Games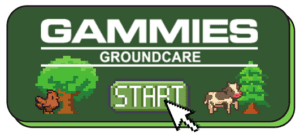 ---
Agriculture games have been slowly rising in popularity, throughout the years many farming games have escaped their niches and become more mainstream. One of the first included the release of Farmville in 2009 which quickly became popular and still is, although many people now associate this Facebook game with the older generation whereas at that time the younger generation were more concerned with farming games released on the DS such as Harvest Moon and Farm Life.
Since then, more people have garnered the desire to own and maintain their own farm, virtually hack down trees or drive tractors. Perhaps this is people just wanting a taste for the life without the commitment but the rising popularity in these games has led to an abundance of different farming and agricultural centered games to be developed.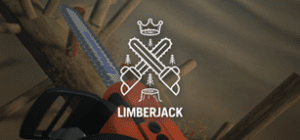 First in the newly advanced market of VR games, Husqvarna have brought the popular logging sport, limbing to life with their VR game 'Limberjack' where you get to compete against your friends to see who can strip felled trees quicker. This allows people to try out their chainsaws and get the adrenaline rush without the danger. Featured within the game is the Husqvarna chainsaw, Specifically the 359 model although I'm sure as the game develops their other modes will be featured. The game is available to play on Steam now for free!
Would you beat your friends at Limberjack?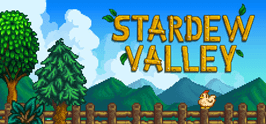 The current top seller in Agriculture games on steam is the aesthetic farming sim Stardew Valley. Despite being released in 2016 this game has held its title as most popular farming game for quite some time and is often featured within Steam sales due to its popularity. This pixel game can be played solo or now with friends on a shared farm. You have moved to a new town and taken over your grandfather's farm where you have to restore it to its past glory.
Grow and harvest plants, take care of livestock, gather resources in the mines, forage and explore the town and its hidden secrets. This farming simulator has interesting characters and an immersive story and is generally a wholesome, stress-free farming game. Available on Steam, Nintendo Switch and on the App store for both Apple and Android.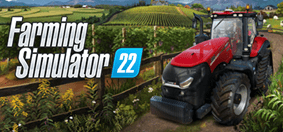 The second top seller on Steam is home to the one and only Farming Simulator, not to be confused with earlier versions like Farming simulator 19, 17, 15 or any of the other 13 versions released. With so many versions being brought out there's no denying the popularity of virtual farms. This game takes a more realistic approach, the brilliant graphics allow you to drive the latest tractors and machinery to your heats content. You can harvest crops, ted to animals and manage productions.
This game even features seasonal challenges to make the experience even more realistic. Farming Simulator lets you take on a farm of a larger scale and unlike other wholesome calming farming simulators where you only have to worry about sustaining yourself, Farming simulator 22 allows you to get a glimpse of the reality of commercial, large scale farming. Available to play on Steam, PlayStation and Xbox.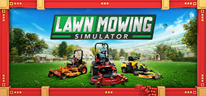 Maybe farming isn't for you, and you just want to mow lawns. Well, there's a game for that too. Lawnmowing simulator is exactly as it sounds. Equipped with different models of real lawnmowers from manufacturers such as Toro and STIGA and an abundance of lawn maintenance tools such as strimmer's you can build your own lawnmowing business from the ground up. Mow different lawns and have different challenges as you go and build your own business headquarters. Available to play on Steam.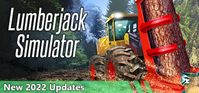 Back to chainsaws, Steam features another simulator where you can use an abundance of different equipment, Chainsaws, axes and forestry machinery to create your own logging business. This game is similar to Lawnmowing simulator just on the more dangerous side. It follows a realistic approach with graphics to match and it abides by the laws of real-world physics to make your experience more true to life. So, if you have ever dreamed of being a lumberjack this is the game for you.
The trend in Agricultural and farming games has extended beyond the PC platform and has made its way to the casual gaming audience as well with apps like 'mow my lawn' and 'It's literally just mowing' where you can have the satisfaction of lawn mowing from practically anywhere on your phone. Developments in the gaming industry have made it possible for games to be made in these niche markets and have expanded beyond what was once predicted.
Similar to this trend in virtual lawncare, in reality during the pandemic while many industry's suffered the outdoor sector has seen a rise and continues to do so as more people are concerned about the maintenance of their gardens. This tend doesn't look like its going to die out soon with the Government continuing to push for more people to spend time outside both for their overall health and safety in combating the spread of the virus as well as for improving and maintaining peoples mental health. Perhaps due to this we will also see a further increase in the agricultural gaming industry.
Would you be interested in playing any of these games or would you prefer the real thing?
At Gammies we sell the real thing, with a range of garden maintenance and agricultural products check out our selection, looking for something specific? Give us a call on 01307 468 556 to speak to our expert sales team that can assist you.